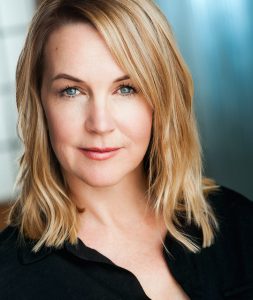 RENEÉ O'CONNOR
Reneé O'Connor, a successful actress and filmmaker, best known for her role on Xena: Warrior Princess, brings her unparalleled passion to each and every project.
Reneé made a name for herself when she resided in Auckland, New Zealand, playing the role of Gabrielle, Xena's trusted sidekick on the popular series from 1996-2001. The scene stealing role created a huge worldwide fan base, one still active in countless websites dedicated to the actress and this signature series.
She then moved on to launch her own film production company – ROC Productions.  Her first independent production under the company is the romantic comedy, Diamonds and Guns which was released on DVD in January 2008.
Currently, Renee writes, directs, and produces award winning short films, bridging social awareness with the entertainment industry, and she is in post production on the feature film, Watch The Sky, a Science Fiction Family film, due for release in 2017.
Prior to her breakout role, Reneé lived in Texas and began her professional film career at the age of 17, starring in the serial Teen Angel, a regular feature on the Disney Channel's The Mickey Mouse Club. Other credits include the Disney film, The Adventures of Huck Finn with Elijah Wood, and television movies such as Follow the River with Ellen Burstyn, Danielle Steele's Changes with Cheryl Ladd, and James Garner's second Rockford Files reunion movie. She also starred in several independent films, including Ghost House Pictures' Boogeyman 2 opposite Tobin Bell; The ScyFy Channel's Monster Ark opposite Tim DeKay, and Alien Apocalypse, opposite Bruce Campbell, which is one of the highest-rated original movies in the cable network's history. She starred in the action web series ARK from Judah/Sacks (Executive Producers of 90210 and Diary of a Wimpy Kid) and the anticipated Faith Based feature films, Beyond The Farthest Star, from Pathlight Entertainment, and A Question Of Faith from Silver Lining Entertainment, both to be released in 2017.
Reneé's talent extends well beyond the big screen or the small screen. For four years, Renee was the Producer for a not-for-profit mentorship film program to educate/showcase middle school and high school talent. She has been an annual nominee for the Women Making A Difference award by the Los Angeles Business Journal since 2010.