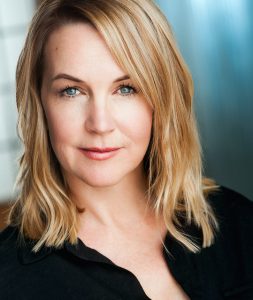 RENEÉ O'CONNOR
Reneé O'Connor, a successful actress and filmmaker, is best known for playing the role of Gabrielle, Xena's trusted sidekick on the popular series Xena: Warrior Princess from 1996-2001.
In 2002, she then moved on to launch her own film production company, ROC Productions. Recently, Renee finished production on her second feature film, Watch The Sky, a Science Fiction Family film, available online at Amazon, Target, and Walmart through world wide distribution, Breaking Glass Pictures.
Prior to her breakout role, Reneé lived in Texas and began her professional film career at the age of 17, starring in the serial Teen Angel, a regular feature on the Disney Channel's The Mickey Mouse Club. Other credits include the Disney film, The Adventures of Huck Finn, with Elijah Wood, and television movies such as Follow the River, with Ellen Burstyn, Danielle Steele's Changes, as the daughter of Cheryl Ladd, co-starring in the second Rockford Files reunion movie, with James Garner, and co-starring in Hercules and the Lost Kingdom, with Anthony Quinn and Kevin Sorbo.
She also starred in several independent films, including Ghost House Pictures' Boogeyman 2, opposite Tobin Bell; The ScyFy Channel's Monster Ark, opposite Tim DeKay, and Alien Apocalypse, opposite Bruce Campbell. She starred in the action web series ARK, from Judah/Sacks (Executive Producers of 90210 and Diary of a Wimpy Kid).
Renee starred in the faith based films, Beyond The Farthest Star, from Pathlight Entertainment, and the highly acclaimed, A Question Of Faith, from Silver Lining Entertainment, which screen before Congress.
Some of her favorite stage roles are 'Ms. Brill' (Mary Poppins), 'Lady Macbeth' (Macbeth) and most recently, the role of the 'Nurse' with the Southern Shakespeare Company's production of Romeo and Juliet, at the Cascades Amphitheater in Tallahassee, Florida, along side of her son, Miles, who performed as 'Romeo'.
In October 2019, Renee started the House of Bards Theatre Company, producing an intimate and intense version of Macbeth, portraying the role of 'Lady Macbeth' at the Grand Annex, in San Pedro, California, guided by visionary guest director, Michael Ritchie, (Southern Shakespeare's director of Romeo and Juliet). 
https://www.broadwayworld.com/los-angeles/article/New-Theatre-Company-Launches-with-MACBETH-20190830

Since November 2019, Renee has been producing, filming and editing multiple brand's marketing videos for companies in California and Texas, providing professional services across social media platforms and websites.